ATTRITION TO ATTRACTION
UTILITARIAN TALENT MANAGEMENT TO BRIDGE
THE GREAT RESIGNATION
A record number of employees are quitting or thinking about doing so. Organizations that take the time to learn why — and act thoughtfully — will have an edge in attracting and retaining talent. McKinsey
The need for finely tuned social and emotional skills will rapidly grow.
Accompanying the adoption of advanced technologies into the workplace will be an increase in the need for workers with finely tuned social and emotional skills — skills that machines are a long way from mastering.
In aggregate, between 2016 and 2030, demand for social and emotional skills will grow across all industries by 26 percent in the United States and by 22 percent in Europe. (McKinsey)
While some of these skills, such as empathy, are innate, others, such as advanced communication, can be honed and taught.
The rise in demand for entrepreneurship and initiative taking will be the fastest growing in this category, with a 33 percent increase in the United States and a 32 percent rise in Europe.
The need for leadership and managing others will also grow strongly
To harness the new technologies to their full effect, companies will need to retool their corporate structures and their approaches to work. That change will require redesigned business processes and a new focus on the talent they have—and the talent they need.
The post Covid era has begun bringing the transition of organisations to the VUCA and Industry 4.0 realities.
The WFH option had made people who are highly focused on performance to succeed, while making a severe dent in the morale of those for whom social interactions and belonging is a must for them to perform.
Working in the workplace of the 21st century is no longer merely a means to an end; it is meaningful and demands the ambitions, beliefs, and passions of the people. Demand
for technological, social and emotional, and higher cognitive skills will rise by 2030, giving very little time for workers and organizations to adapt.
By contrast, the need for both basic cognitive skills and physical and manual skills will decline.
The rising need for some skills, such as technological, social and emotional skills, in association to demand for others, including physical and manual skills, will fall. These changes will require workers everywhere to deepen their existing skill sets or acquire new ones. Companies, too, will need to rethink how work is organized within their organizations.
A key to companies' future success will be in providing continuous learning options and instilling a culture of lifelong learning throughout the organization.
Organisations will become agile organisations than remain traditional hierarchies, which are mainly designed for stability. Agile organizations are designed for both stability and dynamism.
They typically consist of a network of teams and are notable for rapid learning and fast decision cycles.
Companies will choose as they build their future workforce by focusing on capability development when looking to retrain using Action learning.
Retraining involves raising the skill capacity of current employees by teaching them new or qualitatively different skills and hiring entry-level employees with the goal of training them in the new skills needed. These actions ensure that in-house functional knowledge, experience, and understanding of company culture are preserved as employees acquire the skills they need.
A key choice for companies will be to partner with an educational institution that will provide external learning opportunities for employees. With focus retraining efforts on skills that are deemed to be of strategic importance to the company, such as critical thinking, and problem solving through action learning processes.
Capability development
The above implies an integral approach to learning and working.
Practice and development are then combined as much as possible and makes individual training in skills completely unnecessary. Apply in the own challenge, opportunity and problem together with the colleagues.
Belonging, being heard, making a contribution, getting better, having fun with colleagues, getting to know each other better are just some examples of why someone wants to stay with you longer.
People find it worse to lose something than not to win something!
It is now about the colleague and his or her team. Interaction requires flexibility, openness, the ability to ask the right questions and to give and receive feedback. Not just one on one, but certainly as a team. That's where the difference is made!
Provide people and teams with the ability to sustainably adapt to change, to captivate and engage colleagues, to ensure that people are heard, that people experience that they provide meaning to their environment, and to create a culture in which people are curious and discovering in situations outside their comfort zone to prevent their ignorance and uncertainty from leading to mistakes or wrong decisions. It is precisely in these situations that the team must help each other to draw wisdom from the team and from its environment.
If people belong and feel that they give meaning and still grow as a person and as a team and that they have a nice work-private balance, why would they leave the company for.
Action Learning
Action Learning solves real problems, cultivates productive teams and develops personal leadership in real time.
Action Learning helps individuals and teams to build the envorinment and culture as descibed above. For instance because of:
Enhance personal and team effectiveness and productivity;
Reflect on and learn from individual experience, teambehavior and team process;
Enhance personal leadership and soft skills;
Develop self-confidence and assertiveness;
Improve awareness of how assumptions, beliefs, attitudes and organizational interests influence thinking, decisions and actions;
Develop Emotional Intelligence (EI): self awareness, others' awareness and adaptability;
Find the courage to speak up and encourage others to do the same.
The Global Managers Program
The Global Management Program is 100% action learning based and ready for the future. Better said ready now for starting today to develop managers and supervisors to live up to this next level in their personal, team and organizational development.
Historie
Prof dr Reg Revans is de grondlegger van action learning.
Eerste publicaties dateren van voor 1945.
Reg Revans was de mentor van Prof dr Michael Marquardt, de oprichter van WIAL (2005).
WIAL is in dertig landen actief.
Contactgegevens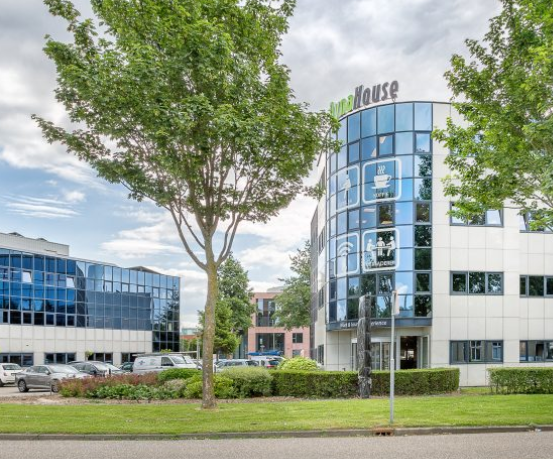 DynaHouse
Perkinsbaan 11
3439 ND Nieuwegein
T: 030-7200187
E: [email protected]
WIAL online kantoor